Hi Everyone. I'm new with OpenRPA and I need some help.
I am using "Invoke code" to do a "API Call" in python, and I wand to pass the response in a openrpa variable and save it in a datatable or openflow database (mongodb).
This is the workflow and I have created and variable "newObjects" with type "System.Object[]":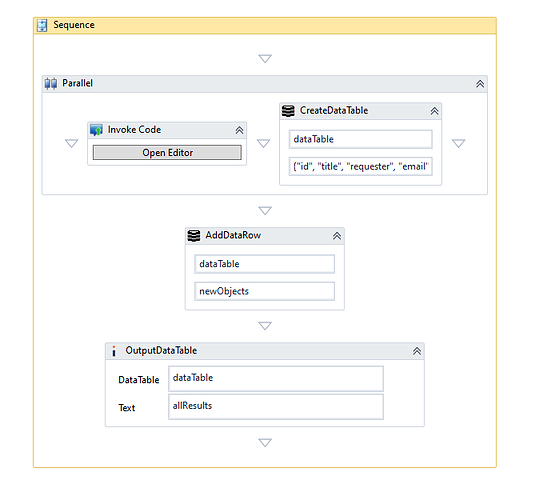 In Invoke code I get some element of each "records" and create a new object and append each in "newObjects".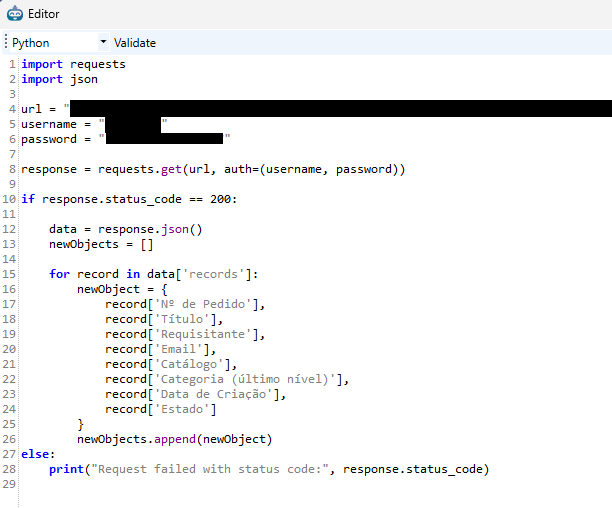 The problem is that "newObjects" always come "null". This there other way to do this?
Or how do I get the response from from python script and pass ou save it to the datatable?
Thanks.