I follow your video on YouTube about "Get a good start with SAP in OpenRPA" and I was able to login to SAP with success but after 1secound the process failed and display this error in output.
# Object reference not set to an instance of an object.

I'm passing the congis via variables, the only one I don't know is "System Name".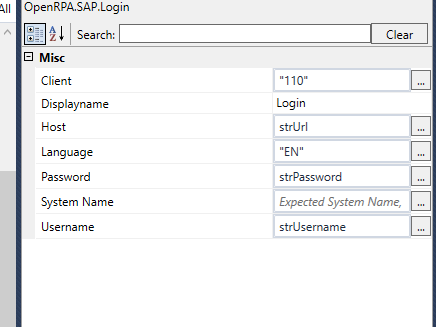 Can you help me!