Hello, I recently start to work with OpenRPA and it works perfectly on my own Windows 10.
However, when I try to install OpenRPA on a remote 32-bit Windows 7 machine, I got an error message "This installation package is not supported by this processor type", I presume that's because that OpenRPA doesn't not support 32-bit Windows.
So I tried to install OpenRPA on an 64-bit Windows 7 on VirtualBox to exam if that's the issue. But the installer got an different error: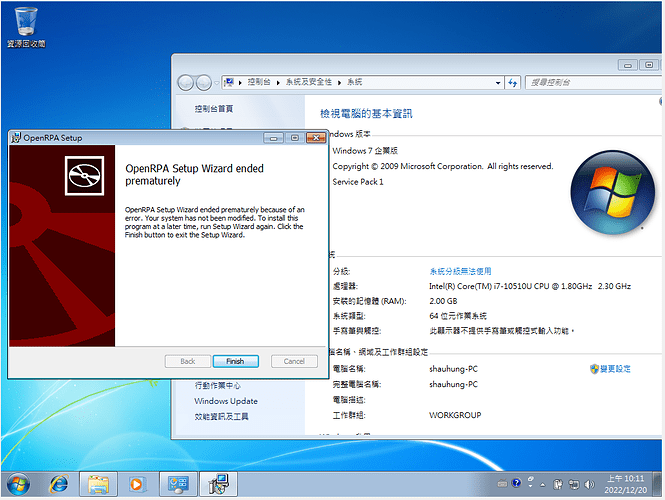 (sorry that's Mandarin, but it still shows that's a 64-bit Windows 7 SP1)
I did check the document, sorry if I miss anything but Requirements did not specify anythings about the OS or environment for installation. (and I did install 2015 C++ Redistibutable even it seems that's not about the installation)
Also I saw that you do upload a video of Windows 7 support, so I think I definitely miss something.
What do I need or what did I miss to install OpenRPA on Windows 7?
thanks for any help or advise.