Hello @Allan_Zimmermann,
can you help me to so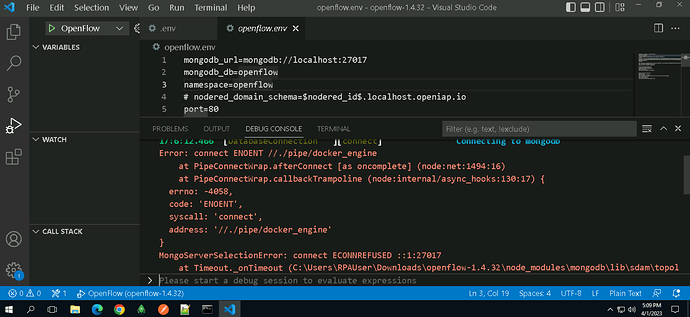 lve this issue which i have attached the screenshot.
Is openflow and nodered will work with mongodb sever version 4.2.5
Yes but from v1.5 openflow requires a mongodb replicaset.
To use time series you need to use mongodb 5+
but the openflow version i used to deploy is 1.4.32 and mongodb 4.2.5 but the openflow getting error while deploying for reference i attached a screenshot
Then you need to figure out why mongodb is not running.
mongodb is running and i was able to connect from studio.
This topic was automatically closed 7 days after the last reply. New replies are no longer allowed.