Hi Allan & Community!
I am trying to add workitem to a queue using Node-Red and I'm seeing this error below: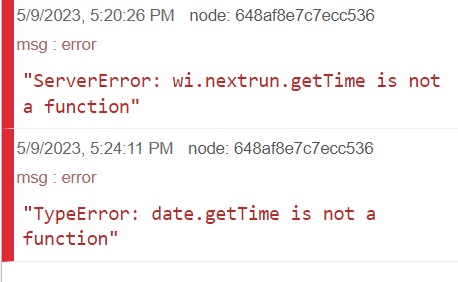 I tried to find within your tutorials and other topics and I couldn't find the way of setting the "nextrun" parameter.
Could you let me know which the steps are, please?
Thanks in advance!