@Allan_Zimmermann @kowts I can't find the roles option in new openflow, to connect the hd robots. Please help on this how can i connect the Hd robots on the server.
What is the problem ? What error are you getting ?
@Allan_Zimmermann I watching your video of how to set up the hd robots. There you are assigning the roles named as Hdrobots. But in this new interface of Openflow i am unable to find the roles option. How should i do that. is there any alternate approach to achieve this.
you need to login as admin or customer admin
@Allan_Zimmermann how can i login as admin. i am logged in with the same account which i used to login with openrpa
You need to login with the first user you created when you installed openflow, or any other user you created that you also added to the admins role ( of if you enabled multi tenancy, any user that is a member for the admin's role for that customer )
@Allan_Zimmermann and when i am selecting the users from entities dropdown and adding the user named as hdrobots it is giving me the error that "create test access denied"
@Allan_Zimmermann when i am executing this command in cmd "openrpa.rdservice"
it is givin me this error. How can i resolve this. please help me on this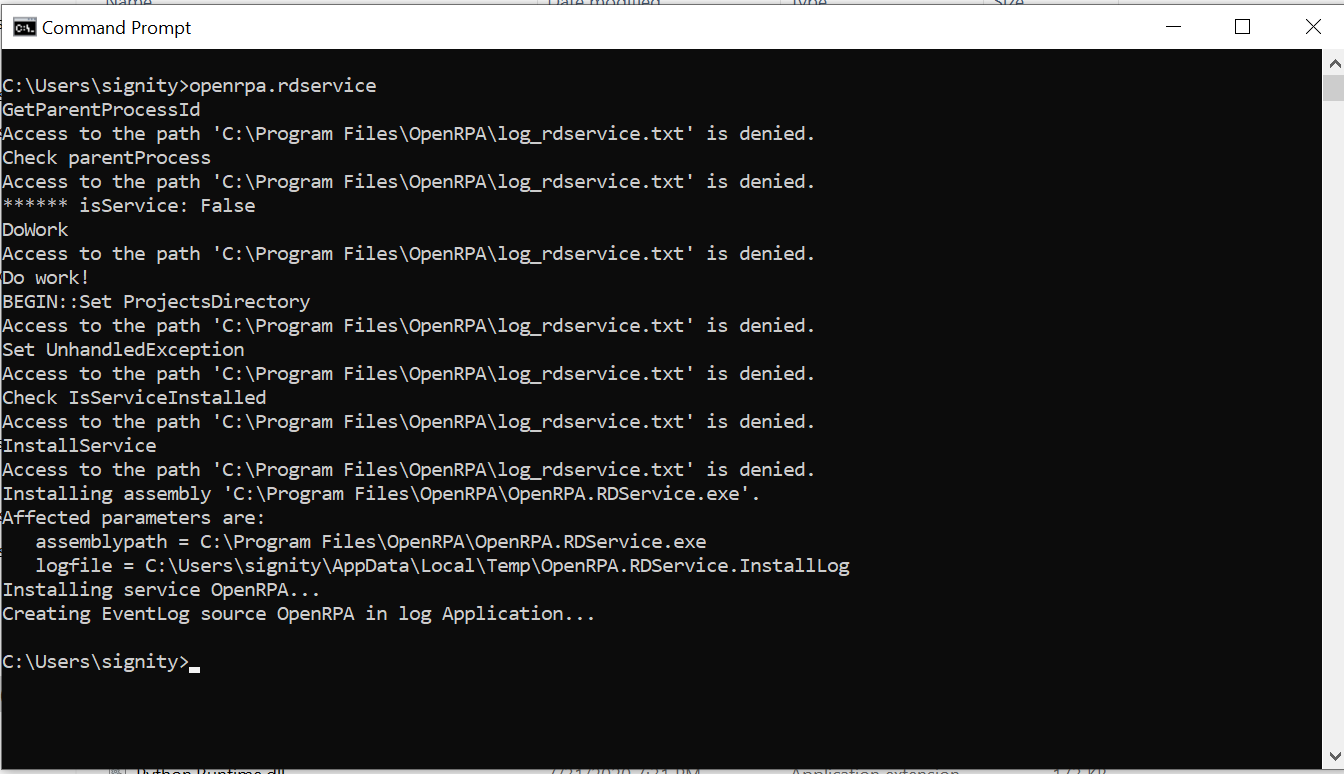 This topic was automatically closed 7 days after the last reply. New replies are no longer allowed.