I have one VPS running windows 10 pro and I am trying to run a unattended bot on that. Here is my setup :I have installed Hd robots service and configured Hd robot also in OpenFlow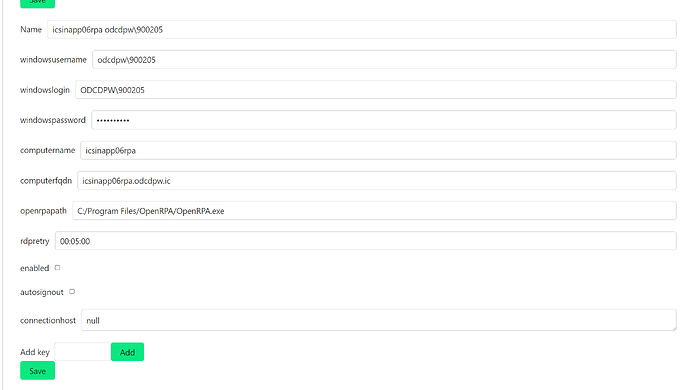 but I am not executing "Openrpa.service" command because multiple use login is not possible.
When I run bot from node red after disconnecting bot works for 20-30 mins when next run is scheduled after run it fails. when I check recording of the failed execution I just see a black screen.
Is the setup is incorrect? if yes how can we setup unattended bot on VPS running normal windows (not windows server)