Hello @Allan_Zimmermann,
Greetings!
Any better way to implement nested if-else statements? Mine seems a bit cluttered

as you may see in the image …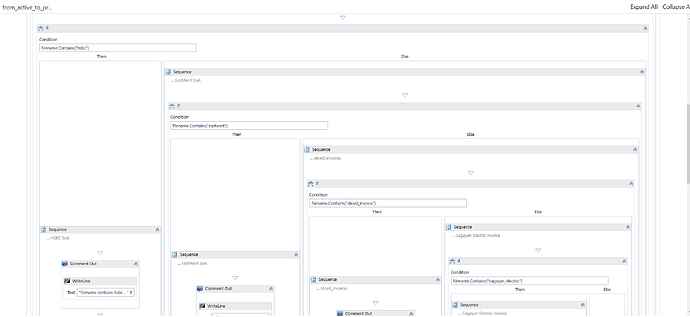 Let me know if there are better ways to do this, as my goal is to extract data from different company invoices that are dumped into a common folder for processing, and that one in the image is the workflow that routes to different company invoice workflow.
Many thanks and cheers