Hi I am new to openRPA & I need assitance, how to use Update from Datatable flow in OpenRPA workflow…As per manual I did but i am encountering error.
Error:
Dynamic SQL generation for the DeleteCommand is not supported against a SelectCommand that does not return any key column information."
I am pasting ss for more reference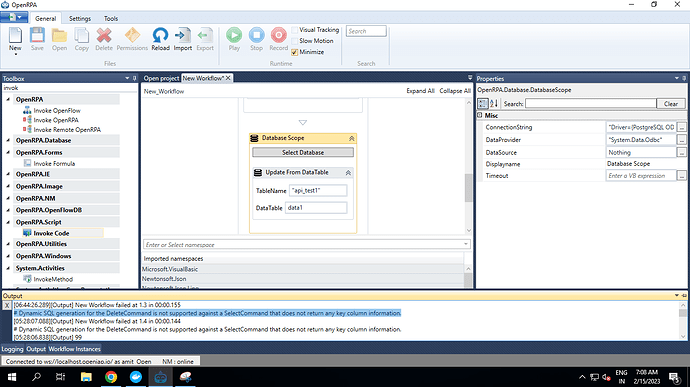 I am trying to read table data from mssql database and I want to send data to postgresql. So I have taken database Scope to open database connection then using execute query i am reading data from table "api_test" and storing it to data1. Now Again I have open the database connection for Postgresql and trying to insert data1 into Pgsql table "api_test1" using Update from datatable". but I am encountering error which i have mentioned above. Can any one help me to understand the approach to get it work???