I am a newbie and want to learn through examples-files. An error occurs when importing examples. What is the problem?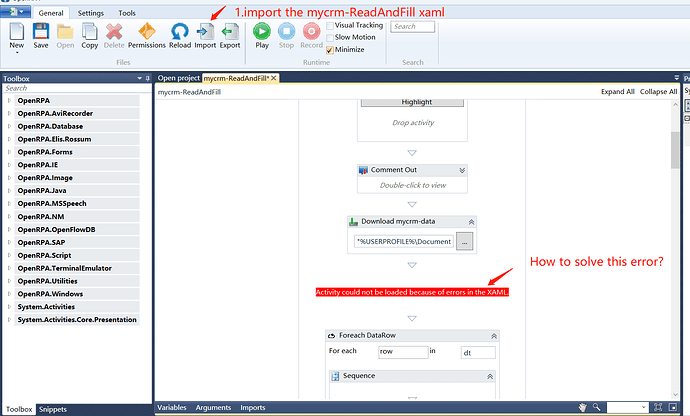 That comes, if you don't have that activity installed.
I think this one is due to you not having an supported Microsoft Office installed.
( the openrpa.msi installer vill remote the option to install Office Activities, if you don't have a supported version of Microsoft Office ( 2010 + ) )
This topic was automatically closed 7 days after the last reply. New replies are no longer allowed.